We may not have health and wellness goals, but we also know that some foods just make us feel better than others. Our guest, Catherine McCord of Weelicious, agrees. Her new book, Smoothie Project: The 28-Day Plan to Feel Happy and Healthy No Matter Your Age is all about helping you feel great — no matter your age, diet, lifestyle or goals— by adding a steady diet of smoothies that taste delicious and are easily packed with great-for-you ingredients.
Subscribe to our newsletter where we'll share a bonus recipe too!
This post contains affiliate links, we may make a small percentage on products we recommend.
Smoothie Criminal
Catherine knows that we are all built differently, so do not be fooled: This book is not a 28-day diet, cleanse, or new year reset. While you can use it that way if you want, this book is a way of life that ranges from birth to AARP. It's all about committing to a month of drinking one mouthwatering smoothie packed with super boosting foods everyday.
Whether you're craving a smoothie based on your mood (need Hawaiian vibes in the middle of winter?), your mental state (looking for clarity?), or how your body feels (headaches be gone!), Catherine has the right recipe for you.
And we promise it will be delicious too.
Listen up to learn more about the book, Catherine's smoothie journey (which she's taken with her entire family, including grandma!), and bonus tips. Because we know you want to know what smoothie ingredients you should avoid as much as the ones you should keep on hand.
Links from this week's episode:
Other #DIJFY Episodes You'll Love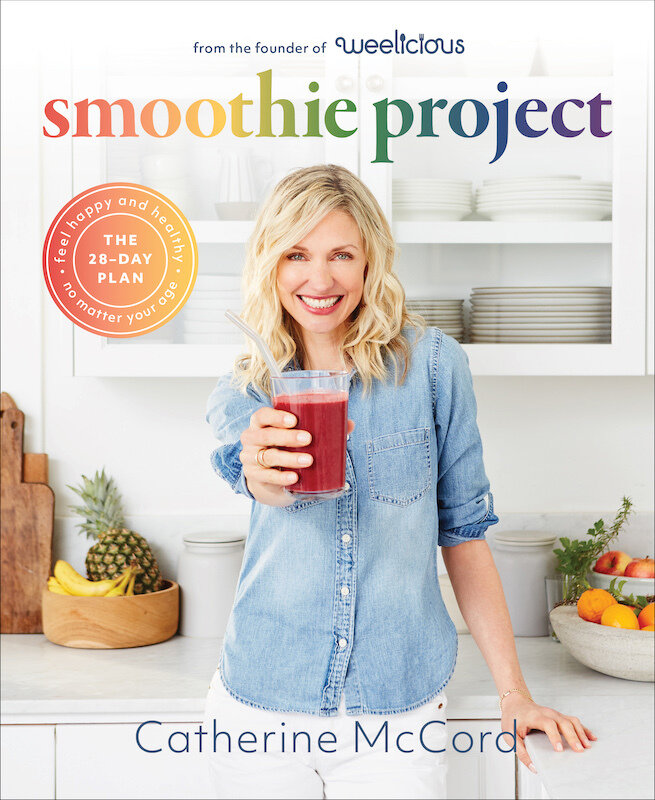 The Smoothie Project Book
Catherine's latest book, Smoothie Project: The 28-Day Plan to Feel Happy and Healthy No Matter Your Age, is her most mature title yet. While she applies strategies developed at Weelicious, her wildly popular food blog geared towards family food, Catherine developed the Smoothie Project as a resource that can span from starting solids to AARP.
The book has over 100 delicious smoothie recipes for all cravings and preferences, tips for quickly preparing them, charts to help decode all of those ingredients you hear about (but don't know what they do), and ways to boost your nutrition in every sip and feel your very best.
---
Cheese Me, Please
You asked, we deliver. Or did we just want aCheese Me tote? Either way: they're available! Head to the Didn't I Just Feed You store on Society6 for our very first piece of merch! We'll have more products and new designs coming soon, but get this baby STAT to start the new year off in cheesy style. You know, the good kind of cheesy. #weretakingcheesyback
---
Let's Be Friends
Be sure to join our private listeners' group on Facebook (our favorite cocktail is WHISKEY, don't @ us). You can also find us at @didntijustfeed you on Instagram and on Facebook at large.
And if you happen to love us as much as we love you (we really do!), you can find Meghan as @meghan_splawn and Stacie as @staciebillis on Instagram.
---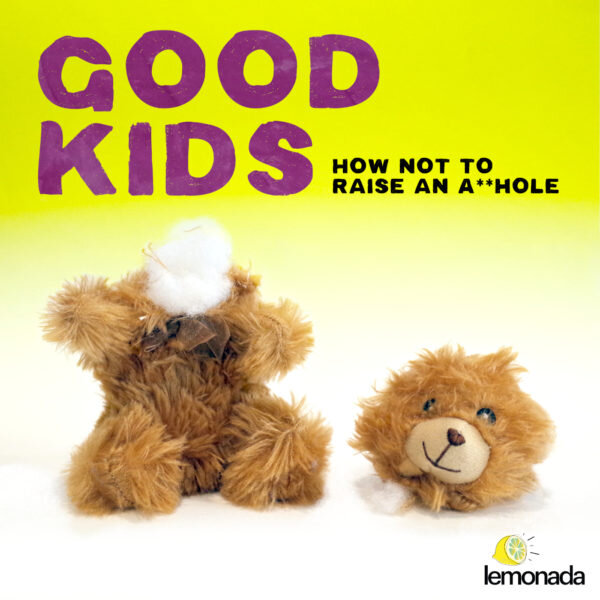 Do you ever look around and think: Man, everyone is such a jerk! You know where that starts? Childhood.
Good Kids: How Not to Raise an Asshole is a new podcast from Lemonada Media that offers advice, rants, stories, and reflections on how to raise kinder, gentler, better humans. For 15 minutes each week, a diverse set of parents, experts, celebrities and world shapers grab the mic for a no holds barred, TED-style podcast on child-rearing. This isn't just another parenting podcast. It's the podcast we all need to make the world a better place. Subscribe now wherever you listen!