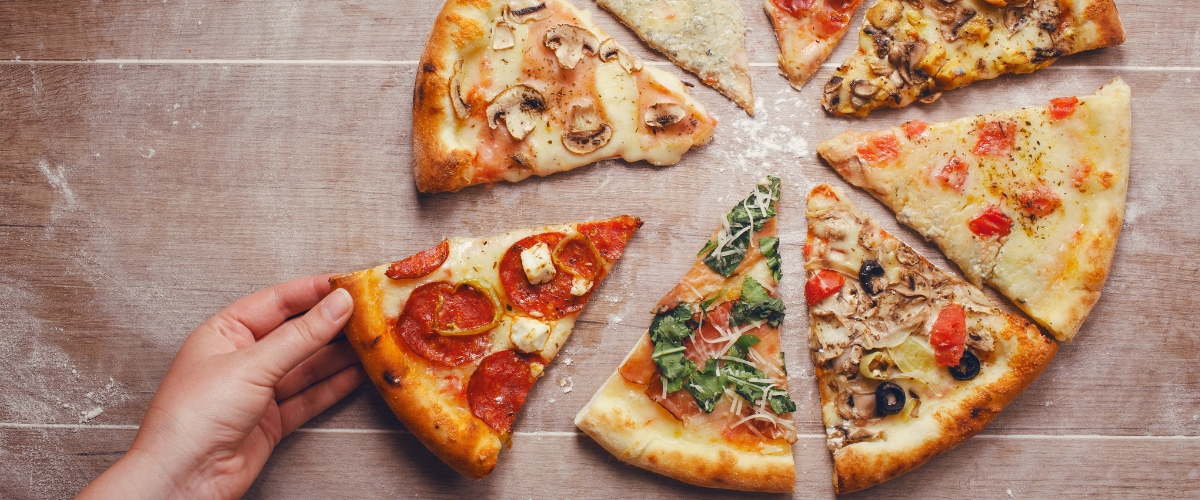 Pizza is a beloved family food, and rightly so. It's inexpensive, kid-loved, and an effective vehicle for getting picky eaters to eat more vegetables. It's also readily available: Nearly every town in America has pizza delivery within a phone's reach. While 1-800-pizza might be faster, we think DIY pizza has it's merits, and in this episode we breakdown when and where it might be worth making pizza at home from scratch.
Should you shortcut the dough? Skip homemade sauce or make a rustic version? And is mozzarella cheese the only way to go? We cover it all — or most of it, anyway — in the next 60 minutes.
This week's episode is made possible by Cabot Cheese. Visit cabotcheese.coop for more information.
Let's Nerd Out About Pizza Dough
YOU GUYS! An episode all about pizza, because duh! We're honestly amazed that it took this long for us to broach the topic with SO. MUCH. TO. TALK. ABOUT.
From the nuances of homemade pizza dough to shortcuts when you need them, what makes a good pizza sauce and whether it's worth making it DIY, we go through it all.
Well, not exactly all of it, because pizza. But we do cover quite a bit of ground while we discuss the when, where, and how of making — and ordering — the pie that saves us all.
Here are all the links mentioned in our conversation:
Sauce, Cheese, and Toppings, Oh My!
No conversation about pizza would be complete without a healthy debate over the best — and worst — toppings. In fact, the entire episode could have been about toppings, especially if you count variations on sauce (pesto! hatch chile!) and cheese (smoked gouda! pepper jack!) as toppings.
We do our best to cover the main kid-friendly options, but this is a convo that definitely needs to continue. Join us in our private Listeners' Group, which you can access via the Didn't I Just Feed You Facebook page. There, we'll be talking wayyyy more about favorite toppings for when eating pizza out, ordering in, and making it from scratch — because it's not the same across the board!
And while you're finding us on social, be sure to follow us on Instagram as well: @didntijustfeedyou. You can also find Stacie as @staciebillis and Meghan as @meghan_splawn.
---
Cheese Me!
This week's episode is brought to you by Cabot Cheese
We both love cheese: it's delicious, creamy, rich, and a fantastically easy way to add flavor to anything from tacos to casseroles to sandwiches. It's also a no-brainer source of protein for kids and the entire family.
That's why we love Cabot Cheese so much. Not only do Cabot cheeses hit all of those marks, but they're also high-quality dairy at affordable prices. No specialty market (or specialty market price tags) required!
Plus, Cabot is a 100-year-old co-operative owned by farm families throughout New England and New York. 100% of profits go back to the farmers. How cool is that?!
All Cabot cheddars are 100% naturally lactose-free, naturally aged, and naturally gluten free too. And they come in blocks, pre-sliced, and pre-shredded, convenience you know we love.
To learn more about Cabot products and to find them at a market near you, visit cabotcheese.coop.
---
Hot Updates
In this episode, Stacie shares a funny I Love It that gives frozen cauliflower new life in her back-to-school kitchen, and Meghan shares a personal update. (Here's the food journal that she mentions: Food Journal by Tracy Benjamin.)
Other Didn't I Just Feed You episodes mentioned in this one:
---
Your Next Listen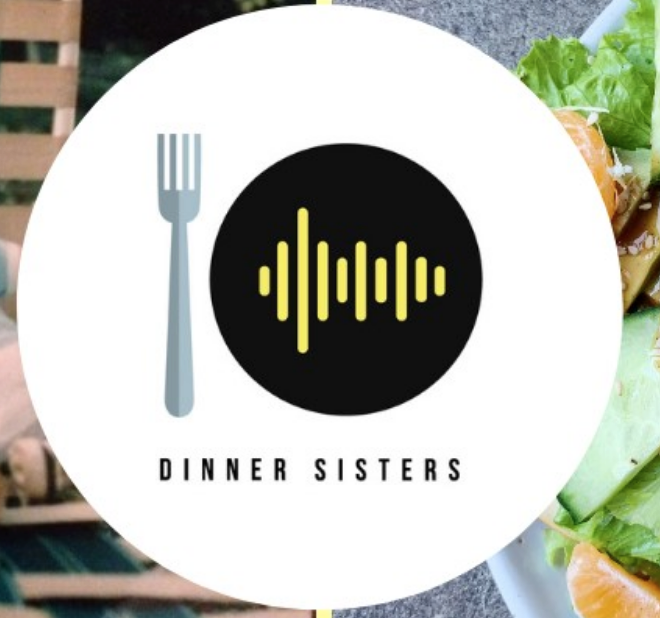 Kate and Betsey are two podcasting sisters who can't stop talking about food. When they're not cooking or recording, you can find them hunting through millions of online recipes and food blogs to discover new timeless classics. Then, each week on The Dinner Sisters, they talk about three recipes that they discovered and cooked in their own kitchens
You can find The Dinner Sisters on Apple Podcasts, Spotify, Castbox, player.fm or wherever you like to listen to your favorite podcasts.