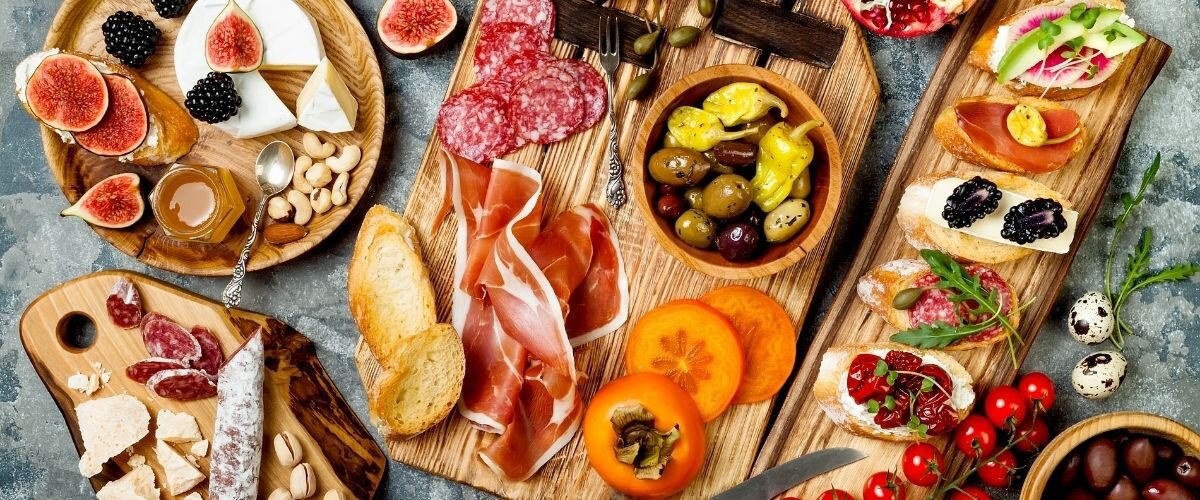 We're not playing this year: we're tired, and hungry, and taking easy very seriously. Apps can't just be easy the way every recipe under the sun is described as easy. They need to be two letters easy. They need to be EZ. So in this week's episode, we're sharing easy holiday appetizers and easy appetizer ideas that are easy to cook, easy to portion, easy to eat, and of course, made with store-bought shortcuts.
---
Apps and Zerts
We're always looking for easy holiday appetizers, but this year more than ever.
Not only do easy holiday appetizer recipes make it possible to load up on apps without tons of prep and cooking (because, hello, apps and zerts!), but they are also a fun way to make more intimate holiday gatherings like the ones we'll be having this year feel fancier and more fun.
Links In This Episode:
---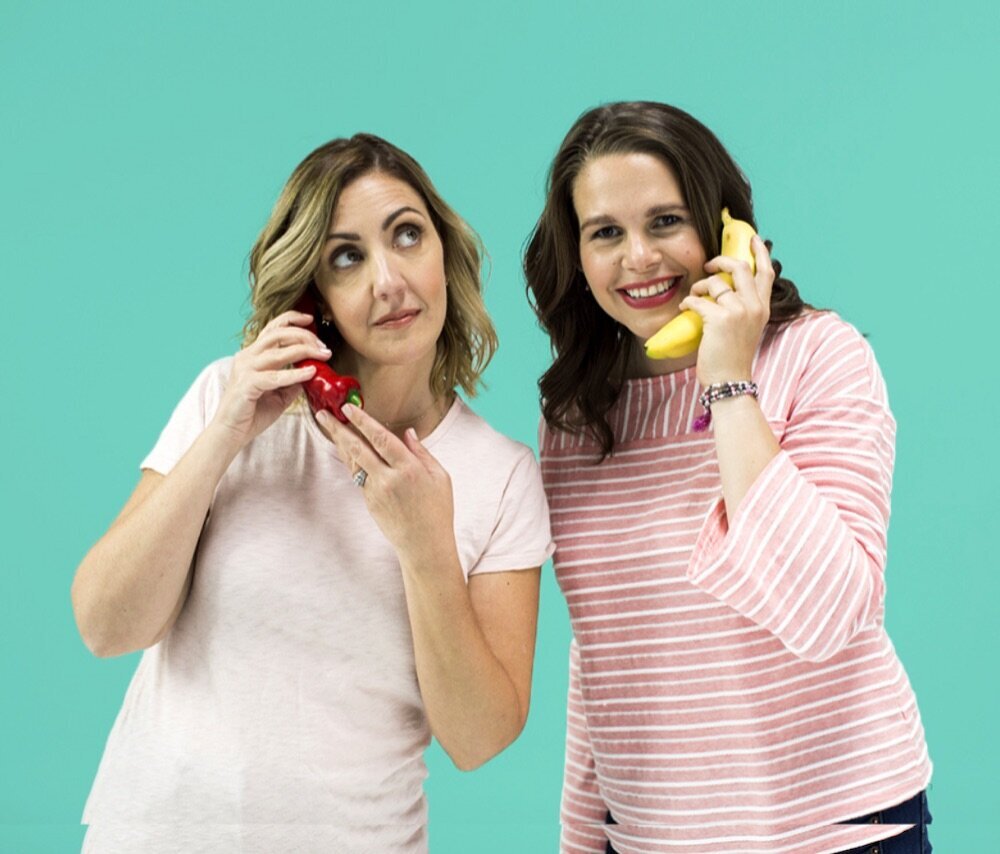 Get Social With Us
Be sure to join our private Listener's Group on Facebook (our favorite cocktail is WHISKEY — you'll understand when you try to join). This week, we'll be collecting all of your favorite easy appetizer recipes, and also asking:
Do any of you have a vegan recipe for Devils on Horseback?!
And of course, don't forget to sign up for our newsletter to make sure you don't miss a thing.
You can also find us at @didntijustfeed you on Instagram, Facebook, and Pinterest. And if you happen to love us as much as we love you (because y'all are very real), you can find Meghan as @meghan_splawn and Stacie as @staciebillis on Instagram.
---
Other DIJFY Episodes You'll Love
If you loved this episode — and all the other episodes we linked to in this week's episode — we think you'll also love these past episode. Binge listen, activate!
---
We Love Our Sponsors!!
Oregon Fruit is everything you dream of in a grocery store shortcut: it saves time and effort without any sacrifice of quality or flavor.
Their Red Tart Cherries are canned with just two simple ingredients — cherries and water — that are also Non-GMO Project Verified, contain ZERO high fructose corn syrup, and come packed in cans with BPA-free linings. Their other berries and specialty fruit are equally wholesome and delicious, and ALL of their products can be used in sweet baking, savory cooking, and even cocktails!
Look for Oregon Fruit at your local grocery store, and online at Walmart.com or Amazon.
---
The award-winning podcast, Goodnight Stories for Rebel Girls is back with an all new season! This time, you'll hear stories narrated by incredible women from the worlds of art, music, business and sports about amazing immigrant women from all over the planet that have changed the world in so many ways.
Research shows that only 19% of children's books showcase women with jobs or career ambition. The Goodnight Stories for Rebel Girls podcast is an amazing resource for parents of children of any gender to inspire, educate, and instill confidence in all little rebels everywhere.
---
In the same way that KiwiCo helped engage our kids through summer and at-home schooling, they are helping fill the holiday season with wonder and ease.
Every month, KiwiCo delivers everything you need for hands-on science, art, and geography projects. And with crates available for kids of all ages, they make gifting easy for us grown ups and being home seriously fun for kids during a holiday season that looks different.
Plus, there's no commitment, so you can pause or cancel at anytime, making KiwiCo the no-brainer holiday gift of the year!
Get 50% off your first month + FREE shipping on any crate purchased in Nov and Dec at Kiwico.com with the code DIJFY.
---
Leave us a Voicemail!
Did you know that you can call us? From your device? Like, RIGHT NOW!
It's true. Click here, hit start recording, and tell us what's on your mind. We think you can imagine what our inbox looks like (right?): voicemail is the way to go to share your thoughts, ideas, and even just your happy hellos.