Soup szn is upon us, and we start our musings on soup with the big question: Is soup even dinner? We believe that it can be, but not without all the right components: from a rich broth and variety of hearty elements, to fantastic toppings, and yes, sometimes filling sides. This may sound like a lot of work, but it truly doesn't have to be. And when it call comes together easily, you can't get a more delicious and satisfying cold-weather dinner.
This post contains affiliate links, we may make a small percentage on products we recommend.
Soup Szn Is Here
We admit it: we dive into soups with a little trepidation. The truth is that soup can be fussy. It can take a lot of time and still not satisfy as dinner on its own. But before you write soup off — or limit it to an occasional indulgence — we've got hot tips on how to keep soup simple and filling, even for weeknight cooking.
From what to serve with soup to how to load it up, we've got your primer on making soup szn work for you.
Here are the links mentioned in this week's episode:
---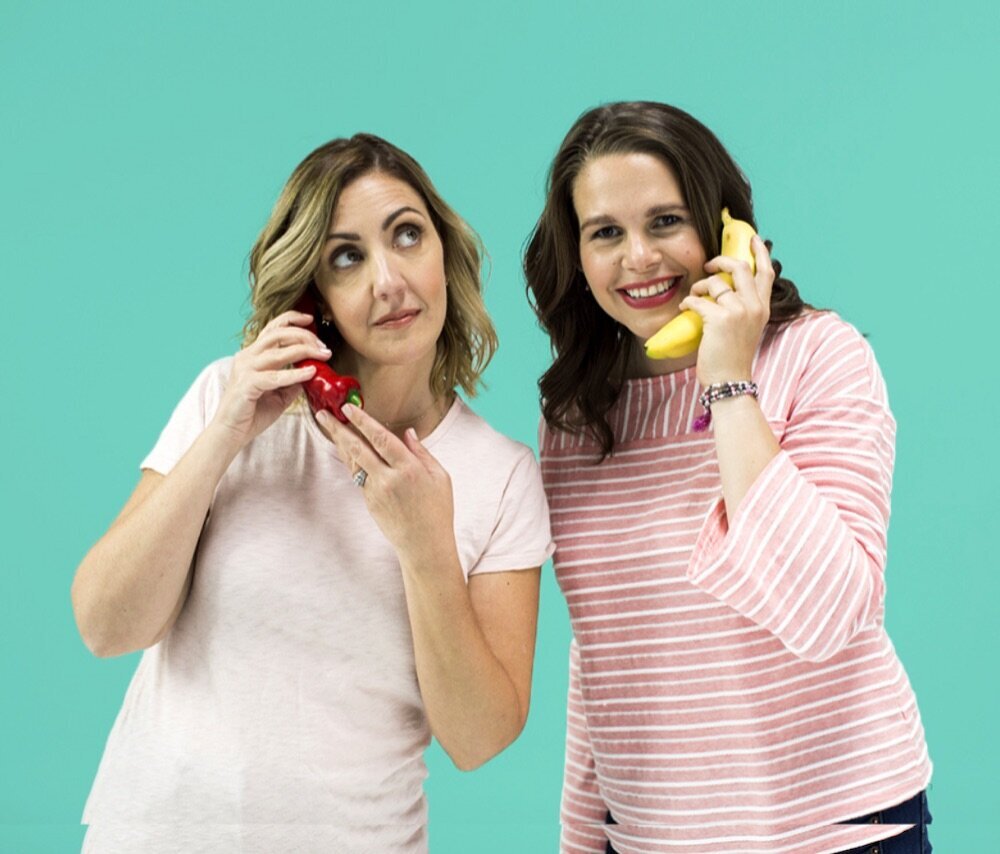 Get Social With Us
Be sure to join our private Listener's Group on Facebook (our favorite cocktail is WHISKEY — you'll understand when you try to join). This week, we'll be collecting all of your favorite soup recipes, plus all the ways you make sure that soup satisfies as dinner.
And of course, don't forget to sign up for our newsletter to make sure you don't miss a thing.
You can also find us at @didntijustfeed you on Instagram, Facebook, and Pinterest. And if you happen to love us as much as we love you (because y'all are very real), you can find Meghan as @meghan_splawn and Stacie as @staciebillis on Instagram.
---
Other DIJFY Episodes You'll Love
If you loved this episode — and all the other episodes we linked to in this week's episode — we think you'll also love these past episode. Binge listen, activate!
---
Leave us a Voicemail!
Did you know that you can call us? From your device? Like, RIGHT NOW!
It's true. Click here, hit start recording, and tell us what's on your mind. We think you can imagine what our inbox looks like (right?): voicemail is the way to go to share your thoughts, ideas, and even just your happy hellos.
---
We Love Our Sponsors!!
We can't count the number of times we've talked on the show about how hard it is to find delicious, store-bought jarred sauce. Not only have we found a new favorite, but the best part is that it's NOT JUST a pasta sauce
Not Just is a versatile jarred sauce that you can use in a million ways made with tomatoes and other veggies —it has 0 grams of added sugar! It's basically a meal starter: think dressings, dips, curries, soups, and more.
Visit Not Just to learn more, find tons of recipes, and order yours today.
Use the discount code DIJFY to get 20% off your first order!
---
Bada Bean Bada Boom are DELICIOUS high-protein snacks made of roasted broad beans, though you'd never know it. The 13 flavors are far from tasting like nutritious beans and, instead, serve up 7 grams of protein and 5 grams of fiber in tasty flavors like Zesty Ranch, Everything Bagel, Nacho Cheese, Sweet Cinnamon and more.
We promise our kids are as obsessed as we are! If you're curious to know whether you and yours will love these super crunchy snacks as much as we do, give them a try!
---
In the same way that KiwiCo helped engage our kids through summer and at-home schooling, they are helping fill the holiday season with wonder and ease.
Every month, KiwiCo delivers everything you need for hands-on science, art, and geography projects. And with crates available for kids of all ages, they make gifting easy for us grown ups and being home seriously fun for kids during a holiday season that looks different.
Plus, there's no commitment, so you can pause or cancel at anytime, making KiwiCo the no-brainer holiday gift of the year!
Get 50% off your first month + FREE shipping on any crate purchased in Nov and Dec at Kiwico.com with the code DIJFY.