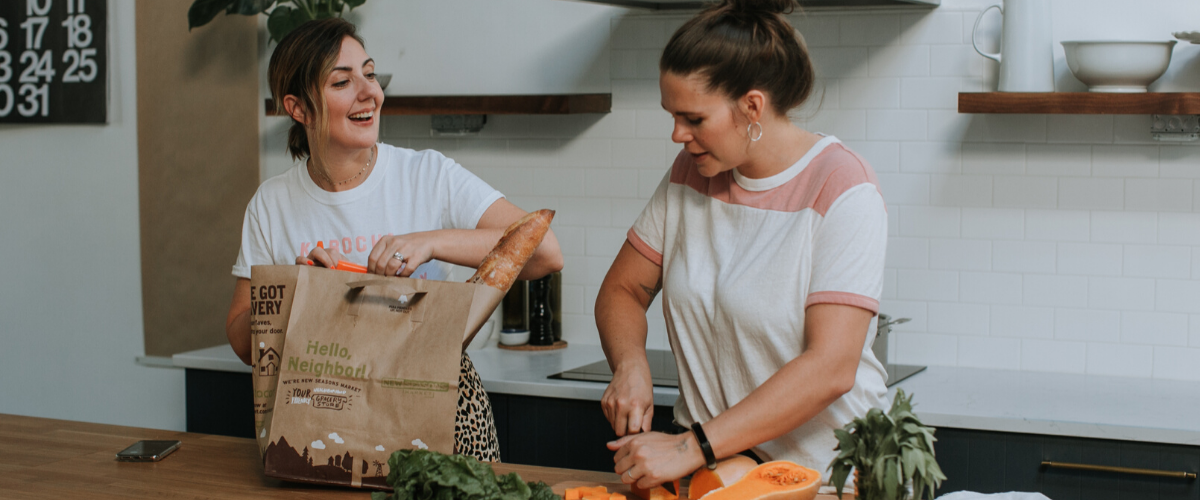 Curious to know what other people buy at the supermarket? Us too! This week, we'll show you ours if you show us yours. Okay, we'll show you ours anyway. Just hit play!
This post contains affiliate links, we may make a small percentage on products we recommend.
Come Food Shopping With Us
We're not literally taking you food shopping, though we wish we could (maybe on Instagram one day soon?), but we are revealing how we grocery shop and what we typically put in our carts.
There's not much more to it this week: we just hope that hearing about what we buy and why we buy it can spark new ideas. Because who doesn't need grocery store inspo?
Here are links from this week's conversation:
Other DIJFY Episodes You'll Love
---
Get Bonus Content!
Did you know that we have a newsletter in which we share bonus content every single week? Like free recipes. Just for you! So far, subscribers have gotten a bonus recipe from Catherine McCord's smoothie book, Meghan's Baked Falafel, Stacie's Indian-Style Meatballs, and MORE!
Sign up now to make sure you don't miss out!
---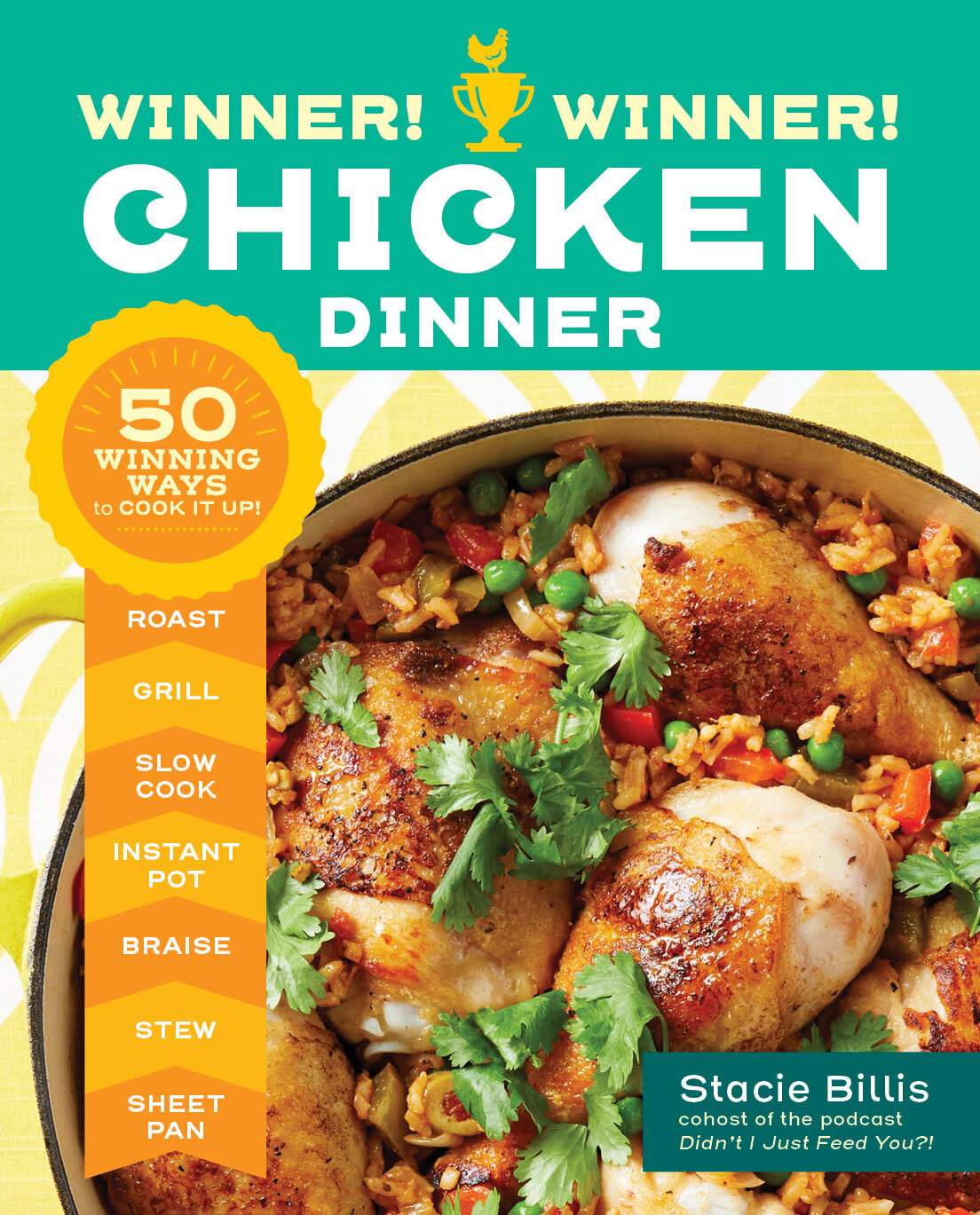 Stacie's New Book!
Did you guys know that you're buying 53 pounds of chicken per person per year. Y'all REALLY love chicken, and Stacie's latest cookbook is your new guide to cooking it perfectly.
Winner! Winner! Chicken Dinner: 50 Winning Ways To Cook It Up! is a collection of modern, vibrant recipes that solves dinner using America's favorite main protein.
Organized by method, this colorful collection offers fresh new chicken recipes (like Pineapple Chicken Salad with Green Beans and Toasted Coconut) and quick takes on classic dishes (from Chicken Adobo to an unexpected twist on Chicken Scaloppine) so that you can roast, grill, pressure cook, braise or sheet pan your way to dinner any night of the week.
It's also chock full of tips on everything from choosing healthy chicken, confusing labels be damned, to breaking it down like the home cook boss you are.
Preorder your copy now at:
---
Let's Be Friends
Be sure to join our private listeners' group on Facebook (our favorite cocktail is WHISKEY — you'll understand when you try to join). We hope to see you — and your grocery hauls! — there.
You can also find us at @didntijustfeed you on Instagram and on Facebook at large. And if you happen to love us as much as we love you (we really do!), you can find Meghan as @meghan_splawn and Stacie as @staciebillis on Instagram.
---
You asked, we delivered.
Or did we just want Cheese Me totes? Either way: they're available! Head to the Didn't I Just Feed You store on Society 6 to grab yours now. We'll have more products coming later this year, but get this baby STAT to help us bring cheesy back.