Our goal is always this: to give you the tools to make the most out of your kitchen for weeknights, busy mornings, and every moment in between. We're entering holiday baking season full speed and we know that you have obligations that require cookies, cakes, or cinnamon rolls and we don't want you to get overwhelmed. This week we're joined by Cindy Rahe — professional food photographer and recipe developer who specializes in beautiful baked goods — to have a reality check about holiday baking. Here is the good news: you don't have to make holiday baking complicated and you can bake in a smart and easy way with your kids, too.
THIS WEEK'S EPISODE IS MADE POSSIBLE BY OUR FAVORITE BAKING INGREDIENT:
Bake What You Love on Repeat (Year After Year)
While we both get excited about holiday leftovers, neither Stacie or Meghan love leftovers. We love intentional leftovers, lunch-overs, but no one really wants to eat the same dinner on repeat for 4 days in a row anyway. So when we talk about making the most of leftovers we mean two things: storing them safely and eating them up before they go bad.
Anything But A Sugar Cookie
Links + Recipes Mentioned in this Episode:
---
Cindy Rahe – Mama, Baker, Food Picture Maker
Cindy Rahe is the recipe maker, treat baker, and picture taker behind Hungry Girl por Vida. She loves to bake from scratch and make things that taste as good as they look. Cindy was born near Seoul but grew up in California and Nevada. Her love of food has been influenced by her Korean mother's ongoing quest for finding and eating delicious things, along with a childhood of watching her paternal grandmother bake holiday pies. She believes strongly in homemade birthday cakes, creamy coffee, and making room for dessert.
If you liked this episode, here are some other Didn't I Just Feed You episodes you'll also love:
NEXT WEEK: Brian Steward of Salt + Spine Podcast
---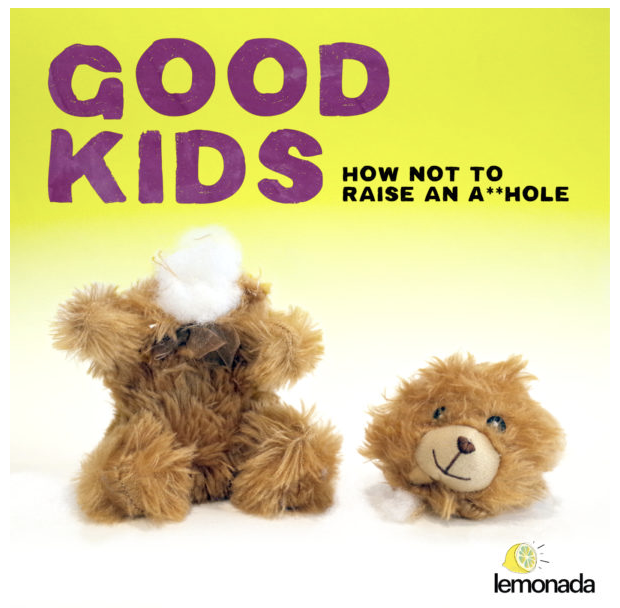 Your Next Listen
Do you ever look around and think: "Gosh, everyone is such an asshole!". You know where being a jerk starts? Childhood. "Good Kids: How Not to Raise an Asshole" is a fantastic new podcast from Lemonada Media that offers advice, rants, stories, and reflections on how to raise kinder, gentler, better humans. For 15 minutes each week, a diverse set of parents, experts, celebrities and world shapers grab the mic for a no holds barred, TED-style podcast on child-rearing. This isn't just another parenting podcast. It's the podcast we all need to make the world a better place. Subscribe to Good Kids now.
There is magic in the mess!
We know that baking with kids is messy and we worship you for trying!
We'd really love to have you in our Listeners' Group, which you can access via the Didn't I Just Feed You Facebook page. You can also follow us on Instagram as well: we're @didntijustfeedyou together, @staciebillis and @meghan_splawn.
Come play KISS, MARRY, KILL with holiday baked goods!