We once said in passing that we think sauces are the secret to better weeknight meals and one of you, our fantastic listeners, said that we should really explain ourselves: so here we are! But don't just take our word for it. This week, we've brought on two sauce masters to talk to us about everything from their favorite sauces to improvising a sauce from scratch, how to make sauces ahead and how to freeze them too. Because when you have a good sauce within arm's reach, you have a quick and easy way to add flavor to your cooking in no time.
We Get Bossy About You Getting Saucy
Sorry, we couldn't resist the silly rhyme. Mostly because it's true! While we won't exactly demand that you commit to sauces, we desperately want you start making them more because they are among the easiest ways for you to elevate your cooking and flavor profiles. They're also one of the most powerful cooking tools that can be made-ahead of time so that there's no stress in the heat of the moment.
And while this should go without saying, let us be clear: When we say elevate your cooking, we're not getting all culinary school on you. This episode is about the simple, everyday sauces that you can prep in a short time with just a handful of ingredients, store in your fridge or freezer, and then use to transform a simply cooked piece of meat or fish, or plain pasta or grains into a mouthwatering meal.
Links mentioned in this week's episode:
And if you liked this episode, here are some other Didn't I Just Feed You episodes you'll also love:
---
About Our Guests: Elisabeth Bailey & Maya Kaimal
Elisabeth Bailey is a gardener, food security advocate, local food enthusiast, and cookbook author in Lunenburg, Nova Scotia. In addition to her writing work, she teaches both hands-on cooking classes and academic courses on The Evolution of Food. She has written two cookbooks with Nimbus Publishing, Taste of the Maritimes and Maritime Fresh, both featuring innovative recipes using traditional local produce across Eastern Canada.
Her newest book, The Make-Ahead Sauce Solution: Elevate Your Everyday Meals with 61 Freezer-Friendly Sauces was created with today's busy working families in mind. It features a wide variety of flavorful sauces, each of which can be prepared in bulk, frozen, and added to several different simple bases to create delicious home cooked dish with the same time and effort it takes to heat up a frozen processed meal.
Maya Kaimal is the founder of Maya Kaimal Foods, winner of the Julia Child Award for her cookbook Curried Favors, Family Recipes from South India, and former photo editor of Saveur magazine. Raised by two talented cooks–an American mother and Indian father–Maya's father's roots in Kerala have been a source of inspiration for her. She has written extensively about South Indian cuisine in magazines and cookbooks. In 2003, she and her husband launched her line of Indian products from their Brooklyn apartment. Her goal was to use quality ingredients and home-cooked methods to make it easy for consumers to experience delicious, regional Indian flavors at home, and her products are now available in over 7000 stores nationwide. She lives with her husband and daughters in Rhinebeck, New York.
---
Pasta Is Back!
This Week's Episode Is Brought To You In Part By Banza Chickpea Pasta
Okay, pasta was never really gone for many of us, but still! We're obsessed with Banza chickpea pasta which is gluten-free, has double the protein, and three times the fiber compared to traditional pasta. And the best part: it cooks and tastes JUST like regular pasta. Talk about a dinner shortcut!
To learn more about Banza pasta, find our favorite shapes and get an exclusive discount code, visit eatbanza.com/didntijustfeedyou.
Order directly from our page and use our coupon code at the top of the page, or find where to buy Banza pasta near you.
And don't forget to get our latest favorite weeknight dinner: Our One-Pot Cheesy Rice
---
I Love It!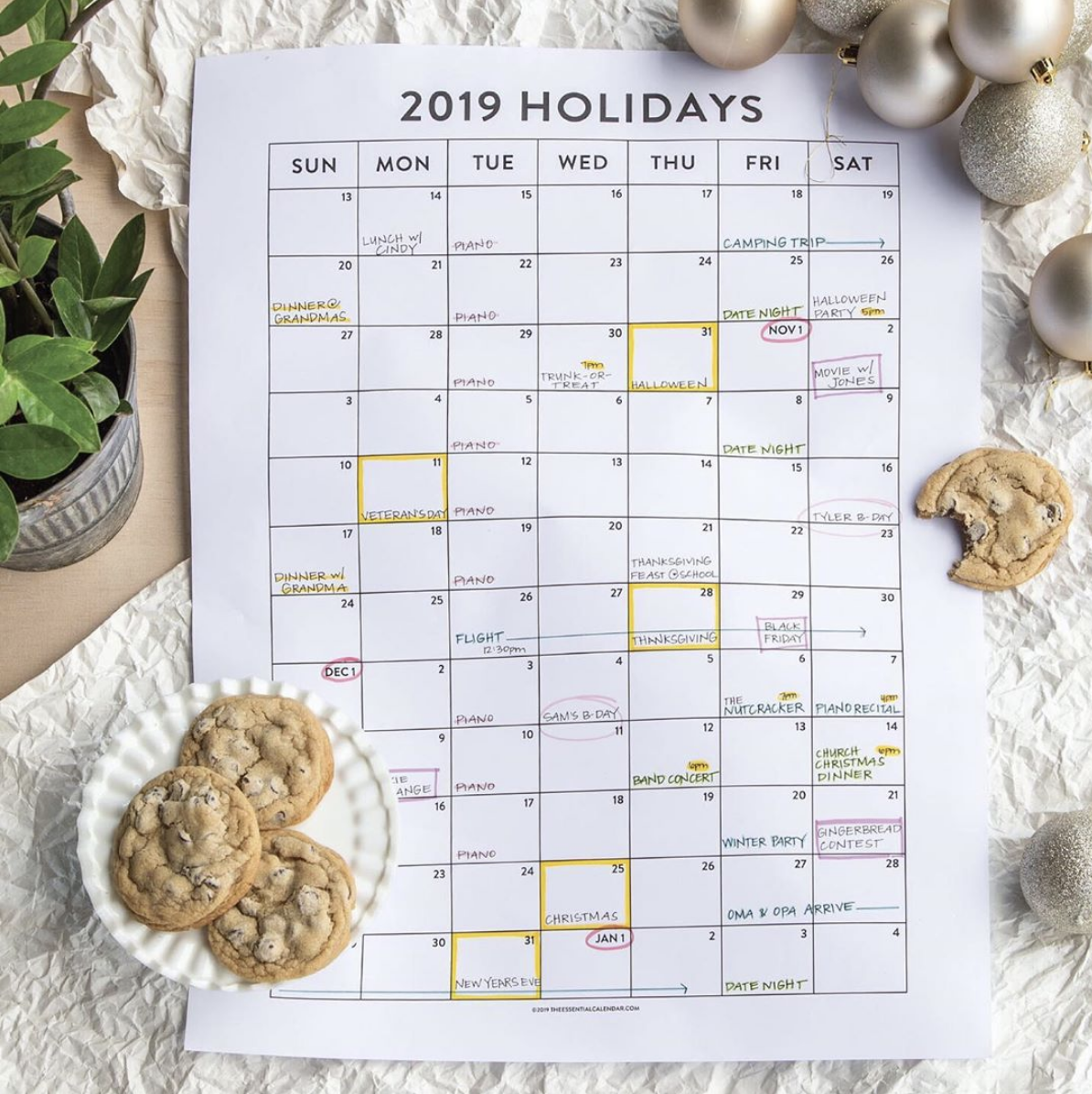 This week, our I Love It picks have an accidental theme: we're getting organized!
Meghan shared her new favorite calendars by The Essential Calendar, which give you a picture of three months at a time. She's loving how they make planning for an entire season easier. There's still plenty of time to get your hands on the holiday season calendar — because we all know October, November, and Dec is the craziest time of year. Stay organized, friends!
Stacie talked about her current approach to organizing recipe sources — both online and her cookbooks — with an eye towards making weekly meal planning faster and easier. One source she's loving these days: New York Times Cooking.
---
Get Social With Us!
Be sure to join our Listeners' Group, which you can access via the Didn't I Just Feed You Facebook page. You can also follow us on Instagram as well: we're @didntijustfeedyou together, @staciebillis and @meghan_splawn.
And this week in particular: We want to know what cookbooks you're cooking from these days.