Fall is a busy time for parents, and also the start of holiday cooking. On top of adjusting to new (and more limited produce) in most places around the country, we're also about to contend with an uptick in classroom parties, family gatherings, potlucks and more. In this episode, the second in an accidental quarterly series, we talk about what we're cooking and stocking up on this fall — and what we think you should be cooking and stocking your pantries with too.
—— GET YOUR EXCLUSIVE DISCOUNT CODE BELOW! ——
Spring Cleaning is Bullsh*t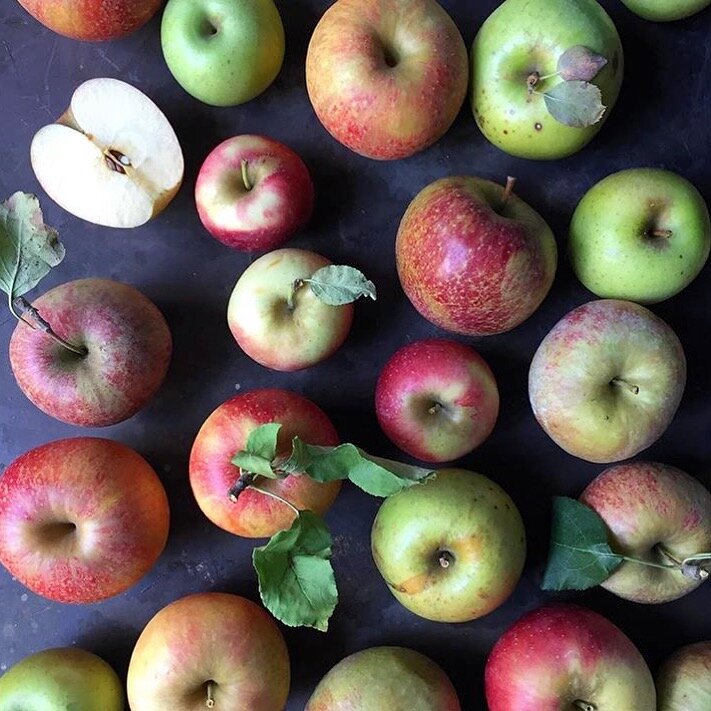 Seems like we've got an accidental quarterly series on our hands! After the popularity of our first what to cook now episode in spring, we figure we should go at it again (and again and again) as the seasons — and our cooking and cravings — change.
This time, we not only tell you what we're cooking (and planning to cook!) this fall, we also fill you in on how your pantry plays into the fun.
Here are the recipes, products, and resources mentioned in this fall-tastic episode:
Also, you liked this episode, here are some other Didn't I Just Feed You episodes you'll also love:
---
The Best Ever Low Sugar Classroom Treats!
This weeks' episode is brought to you in part by MadeGood Foods
Between school-safe snacks for lunch boxes, lower-sugar snacks to avoid the dreaded after-school sugar crash, and fortifying snacks to fuel after-school activities, it's hard to find products you can just grab and go any time, any day.
That's what makes our sponsor MadeGood so fantastic! Their products are free of the common allergens, made in a peanut- and tree nut-free facility, certified organic, and non-GMO.
Each individually-wrapped package also contains a FULL serving of veggies that you 100% cannot taste.
To learn more about MadeGood go to MadeGoodFoods.com and find out where to buy MadeGood snacks near you.
---
Pasta Is Back!
This week's episode is brought to you in part by Banza Chickpea Pasta
Have you ever wanted to reduce your carb intake? Do you sometimes worry that serving pasta (again) isn't providing your family with the nutritious dinner you want to serve up?
Well we've got a solution: Banza chickpea pasta
Banza pasta works, tastes, and feels just like regular pasta, which is the kid-win, but has nearly double the protein, three times the fiber, and 30% fewer net carbs, which is the mom win. It's also gluten-free, vegan, and non-GMO!
To learn more about Banza pasta, find our favorite shapes (that we've hand selected just for you!), and get your exclusive discount code, visit eatbanza.com/didntijustfeedyou. You can order directly from our page or find where to buy Banza pasta near you.
---
Get Social With Us!
Be sure to join our Listeners' Group, which you can access via the Didn't I Just Feed You Facebook page. You can also follow us on Instagram as well: we're @didntijustfeedyou together, @staciebillis and @meghan_splawn.