Yes, we are talking about snacks again. Much like your kids who keep asking for them in between meals, all of our listeners (and IRL parent friends too) have been asking for more snack ideas and some guidance on smart snacking. So this week, we invited nutritionist (and mom), Andrea Mathis of Beautiful Eats and Things, to guide us through snack times, making healthful snack decisions for our kids, and for us busy parents, as well. Because, hello, we also get hungry between meals!
This week's episode is made possible by MadeGood Foods and Cabot Cheese. Thank you for supporting the brands that support us!
1,000 Snack Requests a Day Keeps Your Sanity Away
Listen guys: this is one of those episodes that you just gotta jump in and listen. Because what more is there to say about snacking? It's constant. We all love doing it. And it's hard to do smartly — especially when it comes to feeding our kids.
This time around, we called in nutritionist and mom, Andrea Mathis (who you can read more about below), who helped it all seem manageable. Because she's smart like that.
Here are all the links mentioned in our conversation:
---
About Our Guest: Andrea Mathis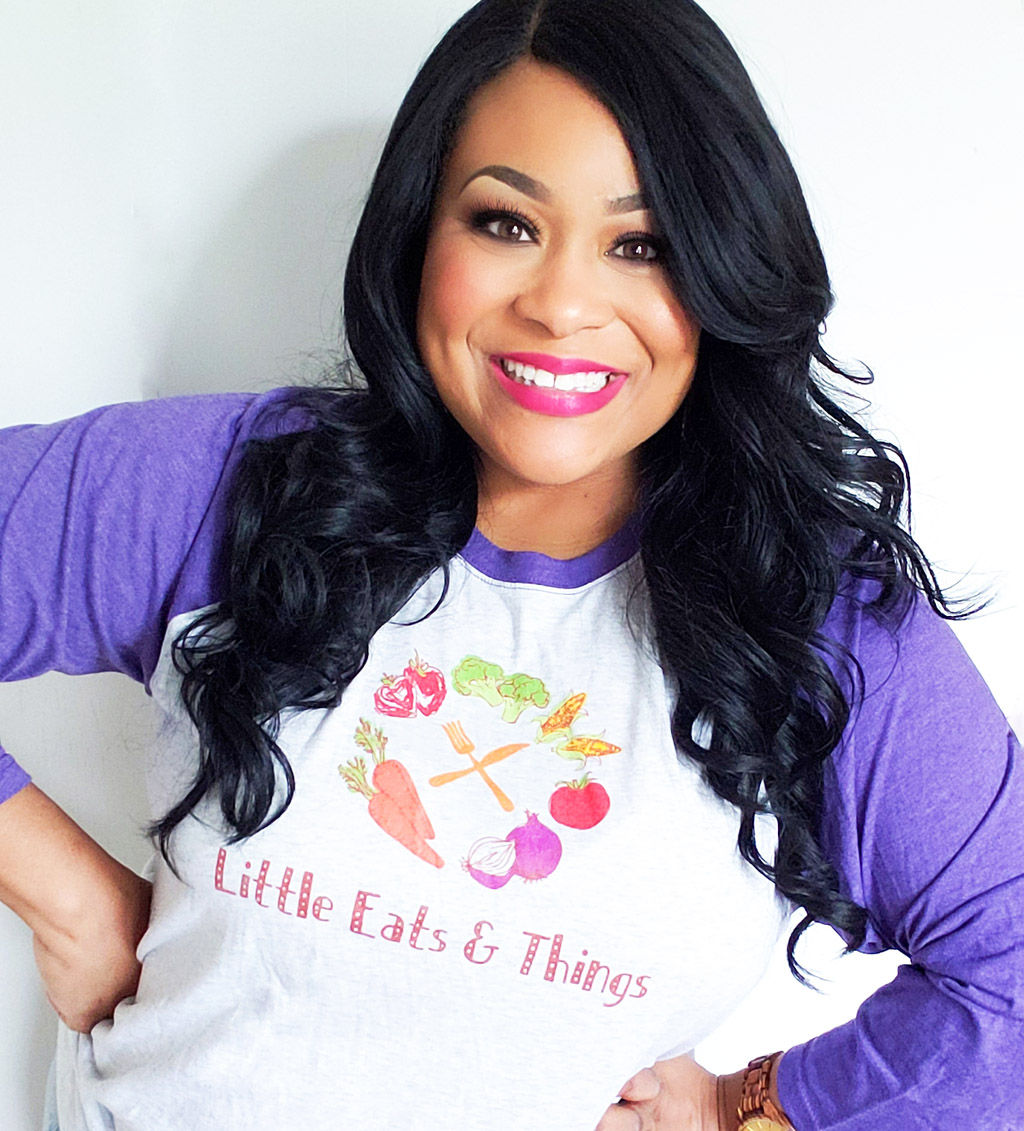 Andrea Mathis is an Alabama-based registered dietitian nutritionist and owner of the healthy food blogs, Beautiful Eats & Things and Little Eats & Things. After completing her graduate studies at the University of Alabama, Andrea worked in several different healthcare settings including clinical, public health, and long-term care.
Andrea believes in achieving optimal health by incorporating healthier eating habits into your lifestyle and making healthy eating fun! When she's not running after her two toddlers, she's going on exciting foodie adventures with her husband.
You can find Andrea on Instagram as @beautifuleatsand things, on Facebook by the same name, and on Pinterest as @BEandThings.
And, hey, speaking of social, be sure to join our Listeners' Group, which you can access via the Didn't I Just Feed You Facebook page. You can also follow us on Instagram as well: we're @didntijustfeedyou together, @staciebillis and @meghan_splawn.
One last thing! Special shout out to our listener Erin Romer, who helped us make a correction on last week's episode!
Other episodes mentioned in this one:
---
Cheese Me!
This Week's Episode Is Brought To You In Part By Cabot Cheese
Did you guys know?!
Cabot Cheese is not just super high-quality cheese at supermarket accessibility and price, it's also a 100-year-old co-operative owned by farm families throughout New England and New York. 100% of profits go back to the farmers. How cool is that?!
All Cabot cheddars are 100% naturally lactose-free, naturally aged, and naturally gluten free too. And they come in blocks, pre-sliced, and pre-shredded, convenience you know we love.
To learn more about Cabot products visit cabotcheese.coop and also find out where to buy Cabot cheese near you.
---
Snack Time!
This Weeks' Episode Is Brought To You In Part By MadeGood Foods
Between school-safe snacks for lunch boxes, lower-sugar snacks to avoid the dreaded after-school sugar crash, and fortifying snacks to fuel after-school activities, it's hard to find products you can just grab and go any time, any day.
That's what makes our sponsor MadeGood so fantastic! Their products are free of the common allergens, made in a peanut- and tree nut-free facility, certified organic, and non-GMO.
Each individually-wrapped package also contains a FULL serving of veggies that you 100% cannot taste.
To learn more about MadeGood go to MadeGoodFoods.com and find out where to buy MadeGood snacks near you.
---
I Love It!
In this episode, Stacie and Meghan share the value of stocking up on snacks online — both financial and to lighten the mental load of feeding kids. Meghan's been experimenting with Amazon's snack boxes, while Stacie is obsessed with Thrive Market. (She's stocked up again since recording!)