In part two of the three-part series on coping with picky eaters, Stacie and Meghan sit down for a heart-to-heart with television host and cookbook author Melissa d'Arabian. The mom of four is best known for her budget-friendly family meals, but after digging into the root causes of picky eating, she invited Food Network cameras to film her family dinner table for a summer as she attempted to shift her daughters' picky habits for a video series dubbed The Picky Eaters Project.
With practical tips, a shocking (and totally hilarious) you-can-do-it-tonight takeaway, and non-judgy attitude that had us at hello, Melissa shares what she learned from the project, including reflections on the experience now that her daughters are older. Because inquiring minds need to know: Did it really work over the long term?
Looking for Answers in all the Wrong Places
One of the reasons we so badly wanted Melissa d'Arabian as a guest is because her work on the The Picky Eaters Project was born of her real life. A TV host and cookbook author, Melissa is, like the rest of us, a crazy busy parent. She knows first hand that feeding our families is one of the more relentless to-do items on our lists. It's there three or more times a day, and checking it off at one meal never makes the to-do item go away. There it pops back up again at snack time, lunch time, dinner time, and breakfast again the next day.
So when you've got a picky eater — and very few among us don't have at least one at some point in their eating journey — this Sisyphean task can become a major stress. Even for a Food Network celebrity like Melissa.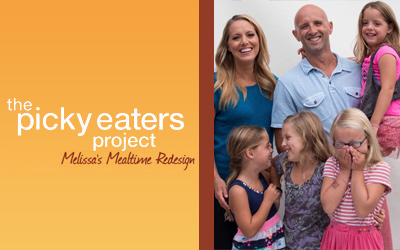 So one summer, Melissa decided to dig into and take on the root causes of picky eating. She told Food Network what she planned on doing and invited them to film the whole thing. The project morphed into a very real, very honest video series that we love because it gets to the heart of the matter:
There's no magic bullet recipe that's going to get your child to eat spinach or kale or whatever other healthy food you really wish they would eat Because recipes are not the answer.
So then what is the answer? Melissa walks us through what she found are the root causes of picky eating and shares ideas and her tried-and-true tips for how to address them.
The Price of Pickiness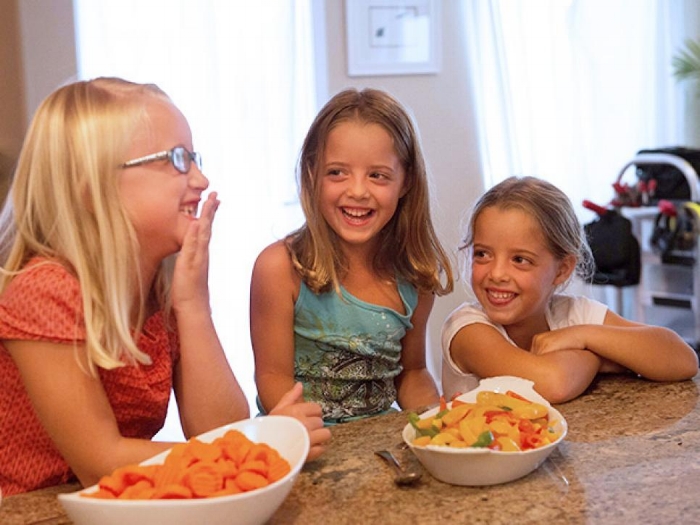 Not every parent has the privilege of being able to afford a wide variety of weekly groceries, including ingredients that their kids can refuse (i.e., can go to waste), without putting their financial well-being at risk the way that Stacie, Meghan, and Melissa can.
For parents feeding their children on a shoestring budget, sticking to foods that they are absolutely sure their kids will eat is imperative. The idea of experimenting with kale or buying ingredients to cook scratch mac and cheese that their kids might refuse instead of picking up a seemingly inexpensive box that's a sure-thing doesn't just not make sense, it can be downright scary.
Given how hard it is for many families to make ends meet — and also the pervasive perception that healthy foods are more expensive than processed foods — it was important to us to ask Melissa about shifting a picky eater's habits while on a budget. Because, after all, Melissa is an expert on budget meals. And, oh boy, did asking her the question pay off.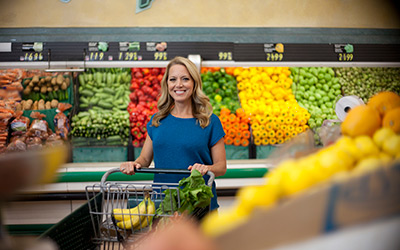 Melissa broke down the comparative cost reality of simple homemade meals versus processed meals in the most simple, easy to understand way we've ever heard. If you ask us, listening to the episode is worth it for this part of the interview alone. She not only talked about actual versus perceived costs, but also about how you can set your pantry up to prorate costs over time. Her tips are genius.
And (yes, there's more), Melissa introduces the new-to-us concept of cost per nutrient, which is a pretty smart way to think about how you budget around food.
Honestly, we can't wait to have Melissa back in season two. After listening, we think you'll agree that we need to talk to her more. Visit us on Instagram (@didntijustfeedyou) or Facebook to let us know if we're right.
---
We Love Our Sponsors
A huge thank you Mom's Best for sponsoring this week's episode and for offering our readers a seriously awesome giveaway.
When back-to-school hits, the conversation immediately turns to school lunch and dinners. But busy parents know that mornings can be just as hectic — if not more — which is why so many families rely on grab-and-go convenience meals. The catch? Most of them are packed with ingredients that undermine kids' focus and performance. That's why we love our sponsor, MOM'S BEST CEREAL.
MOM'S BEST makes great-tasting, kid-favorite cereals with nothing but honest-to-goodness ingredients. Fun cereals like their naturally-flavored, gluten-free Crispy Cocoa Rice, whole-grain Honey Grahams, and classic Sweetened Wheatfuls are free of artificial flavors, preservatives and high fructose corn syrup. Plus, their products are budget-friendly and easy to find at major grocery stores and natural food stores nationwide, so that every parent can choose a quality cereal that tastes great and is affordable.
---
What We're Digging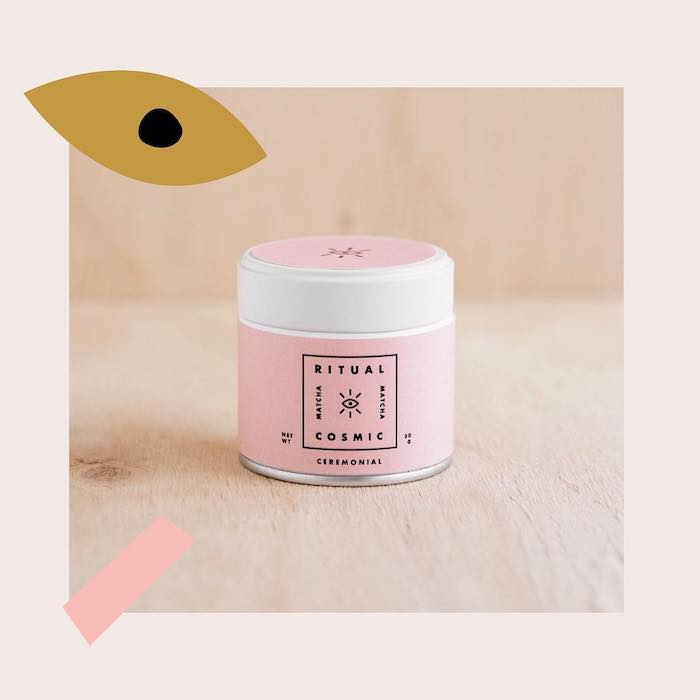 This week, Meghan shared her new favorite afternoon pick-me-up. Instead of grabbing a second cup of coffee or sweet, she's been making matcha lattes using her new favorite, Ritual Cosmic Matcha.
Though Meghan's been enjoying both the Ceremonial and Habitual grades, she prefers the former for its lighter, brighter flavor.
PRO TIP: Straight brewed matcha isn't Meghan's thing, so if it isn't yours either, don't think this tea isn't for you. Instead, give her favorite Matcha Latte a try:
In a high-speed blender, combine some matcha powder, warm water, one pitted date, and either a milk of your choice OR cashews and some warm water that they've been soaking in for a few minutes (to make an on-the-fly cashew milk), and blend until smooth. If you don't have a high-speed blender, you can use a regular one using date syrup instead.
Stacie's pick is only available in New York City (sorry!), but it's too good not to share. She's fallen hard for The White Moustache line of yogurts, which are all handmade in Brooklyn, NY using old-world Persian techniques. They offer a line of Persian- and Greek-style yogurts, both of which are unbelievably creamy and silky smooth. Addictive too.
The Persian yogurt is thick and almost cheese-like, perfect for cooking and making spreads, while the Greek yogurt is a thinner (but thick by comparison to regular American-style yogurt) strained version that has NONE of the chalky texture you get from most commercially produced Greek-style yogurts.
If you don't live in NYC and are intrigued, Stacie and Meghan encourage you to visit your local Greek, Turkish, Persian, or Middle Eastern market if there is one nearby. While they won't carry this brand in particular, they are a great resource for quality local and imported brands that may become your new favorites.
And by the way, either Greek or Persian yogurt mixed with chopped fresh garlic and dill, chopped cucumber, olive oil, fresh lemon juice, and salt would make the perfect dressing on Meghan's falafel, which she also mentioned in this week's episode. Just saying.
---
Try This At Home
Stacie's Try This At Home may require a listen to get it right, but here's the basic idea:
We want you to meal plan by starting the week with one big meal that will give you plenty of leftovers — let's say, a Sunday family dinner — and then build on those leftovers as you move through the week so that you only have to make one or two small, quick things to add into the mix every night thereafter.
Stacie picked up this technique from home cooks with whom she talked during her trip to Turkey. Most families have two working parents, but still make scratch meals every night, so family cooks need super quick and easy weeknight dinner solutions just like us. But they don't have (or use as readily) convenience shortcuts. Instead, they take advantage of their tradition of having big family dinners every weekend.
After a Sunday night dinner with the whole family, they'll have a bunch of leftovers that they can combine into simple meals (add the leftover stewed beef to the green beans for a quick stew-like one bowl meal) and/or layer with easy additions that can be cooked after work, like chickpea pilaf or a giant chopped salad.