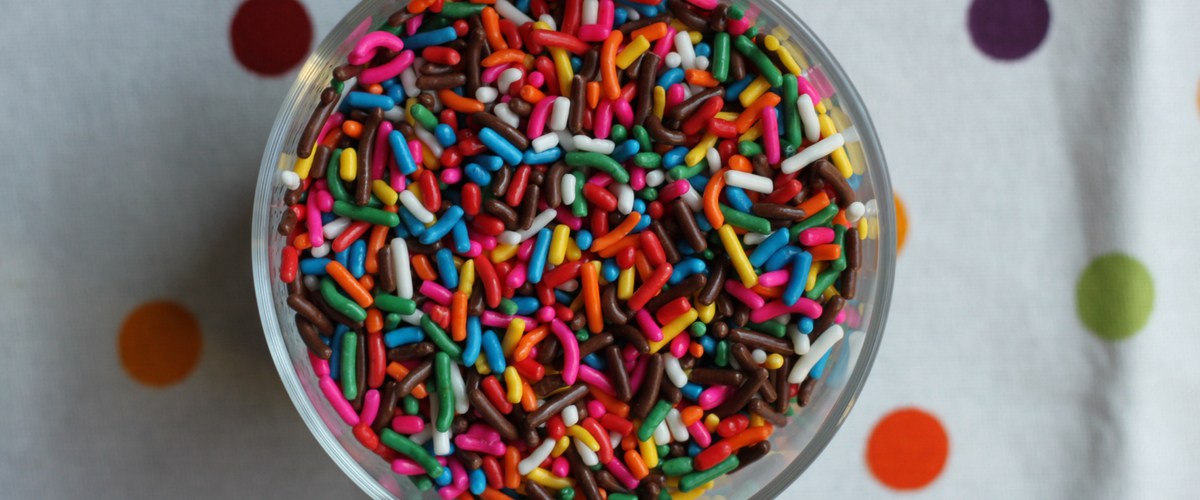 It's been a little while since the recent New York Times Magazine article about Goop, but in true busy mom fashion, we were busy addressing the real life matters of back-to-school lunch while so many were working themselves into a froth about Gwynnie begrudgingly agreeing to a fact checker (and calling her butler a house manager). But we couldn't let the moment pass completely, because we love to hate her so much.
Okay, that's not really why.
Okay, yes it is. But that's not why we had to record our conversation about the article. We did that because we think there's something deeper going on with Gwyneth and Goop and wellness and women and how we care for ourselves and maybe even our kids. So, welcome to the first ever Didn't I Just Feed You?! mini episode.
Before We Get Started…
Welcome to the show notes for our very first mini episode. Every once and a while, when we just can't resist talking about something in the news or happening in the culture, we'll quickly hop on our mics for a quick chat.
Mini episodes will be topical and a hot 30 minutes (or so). Just enough time to vent, process, and download with each other — and YOU. Because that's what Didn't I Just Feed You?! is all about: parents having conversation, healthy (respectful!) debate, and supporting each other.
So, listen up and chime in on Instagram, Facebook, or email us. We KNOW you have something to say about this week's topic: Gwyneth Paltrow and her $250 million Goop empire.
Shouldn't Wellness Make You Feel… Well?
Chances are that by now you've read or have at least heard about the New York Times Magazine article "How Goop's Haters Made Gwyneth Paltrow's Company Worth $250 Million." It's a juicy one, people, and even though it's been circulating for a while now, we couldn't resist a quick chat about it.
Experiencing love and hate for something at the same time is nothing new, but the interesting thing about Gwyneth Paltrow is that she inspires us to feel that way not only about her, but also about ourselves. Because we hate that there's a part of the goop she's peddling that we actually kind of love.
See, Gwynnie gets that women have been overlooked for years by the medical establishment. Especially once we become moms, and age, and go through changes that make us less relevant (because, hey, who needs us once we're done having babies, right?!).
Cynical, maybe, but Stacie shares her not uncommon story of being told, by a female doc, no less, that feeling perpetually exhausted, not being able to lose weight despite genuine efforts, and coping with a quickly waning sex drive were a matter of age — at barely 40. It wasn't until she took matters into her own hands did she get diagnosed and treated for PCOS. (She now has lots of energy, lost nearly 20 lbs, and has a very healthy sex life, thank you very much.)
Meghan shares that her sister-in-law is going through a similar story: different symptoms and diagnosis, but similar players and reactions. And these ladies are not alone.
This is why women look elsewhere for alternatives. This is why women turn to places like Goop. But how far do they need to look and at what cost? Or maybe the question is: At who's gain?
The alternatives that Goop offers takes resources that most women don't have. And while Stacie's story ends well, it also ends with a endocrinologist. A real MD. The right MD. Which is not to say that we always have to end up with western medicine. But, still, we can't help but wonder, if a search — whether medical or wellness, eastern or western — just leads to more questions to dig into, more needs to be filled, more desires to pursue, more mysteries to solve, is it really helping?
We think the goal of wellness should be to feel settled, at least for a time. It should lead to feeling like you have some answers, some understanding, some calm about your body and spirit. Wellness practices should make you feel strong and well, so that you can focus on your passions, your family, your friends.
And that's the thing with Goop: As cool as it is that Gwyneth is exposing us to new people, ideas, and potential remedies that may enhance our well being, she's also gleefully raking it in while we spin on our hamster wheels, spending more and more trying to look younger and feel healthier.
Trying to be more like her.
Wellness + Kids
While chats about our personal eating and wellness are definitely part of what we tackle on Didn't I Just Feed You?!, it's pretty hard for Stacie and Meghan not to bring the conversation back around to kids.
Stacie is very interested in and open to wellness for kids, especially now that her older son, Isaac, is nearing his teen years. Also, he had some rough GI issues and was dairy-free for a long time, so she worked with their pediatrician, a gastroenterologist, and a naturopath to help him through some tough times.
But even as cautious believers, both Meghan and Stacie encourage parents to go slow and be mindful of the sources they trust when it comes to supplements and untested wellness products for kids. Their bodies are smaller, and when very little, their immune systems less developed. The impact that these products can have on our little ones is outsized compared to the impact they have on us.
Just food for thought.
Now, go in Goop Health!
And with that, what we really hope is that you'll do whatever you need to do to feel good. And remember that what feels good to you may be different than what feels good to your neighbor or best friend. We don't have to do the same things and we can respect each other. Really. It's possible!
We support this notion and hope that the conversations we have on Didn't I Just Feed You?! make you laugh, get you thinking, and most of all, bring you some calm.
Namaste, bitches.
---
What We're Digging
In the spirit of our mini-episode's theme, Stacie shared her favorite before bed drink, Vital Proteins Beauty Collagen.
Sure, it may taste a little like drinking unsweetened (but lightly flavored!) Jell-o water, but it's kind of tasty and does your body good thanks to 11 grams of protein per glass.
Stacie started with the sample box to try several flavors before investing in a big canister of her favorite, Strawberry Lemon, which her kids enjoy, too, especially mixed into a smoothie or mocktail.
Meghan share a decidedly more fun product this week, but it's still good for you, especially compared to other similar products. She (and her kids!) are obsessed with the all-natural, plant-based sprinkles from Supernatural.
Not only are they made without any of the icky stuff typically found in sprinkles, but they actually taste delicious too!
Both Stacie and Meghan agree that, if you have kids, you should stock up on these stat.