We love shopping, and our kids love asking for things, but just like every other busy parent, we get overwhelmed as soon as the holidays hit. So this year, we decided to ask for help before we found ourselves roaming the aisles of Target in pajamas, grabbing at anything decent still left on the shelves the night before gift giving begins.
(Or does that just happen to us?)
When we need guidance like this, we call our friends at Parents magazine, and this week, Senior Editor Karen Cicero got on the line with us to share their favorite food gift ideas for kids (SO much great stuff!). We also talked through some fantastic holiday shopping tips that will help save you money, keep the kids from obsessing over immediate gratification, and also keep you from indulging in gifts that may not satisfy over the long haul.
Fun Food Gifts for Kids!
Leave it to Karen Cicero and her fellow editors at Parents magazine to find the most fantastically adorable and totally fun food gifts for kids. Their finds are great for children across so many ages, and work for kids who already like being in the kitchen and those who maybe need a little nudge to get cooking too.
Because it's like we talked about in episodes 15 (Getting Messy in the Kitchen with Kids with Jodi Levine of Super Make It) and 16 (The Real Reasons We Cook With Our Kids with Samantha Barnes or Raddish Kids): getting kids in the kitchen is more like crafting than it is about eating. Kids love doing it even if they don't love eating. At the same time, the exposure of being in the kitchen has the added impact of encouraging more adventurous and even healthier eating habits.
So these gift ideas? A major win, in more ways than one!
We're sharing all of the gift picks that Karen mentioned in this week's episode, but be sure to hop on over to Parents.com for a slide show with their complete list of fun food gifts for kids.
And psst: a quick, important disclaimer: Karen included the Raddish Kids Cook + Play placemats without any input from us or knowledge that Raddish is a Didn't I Just Feed You sponsor.
---
Karen Cicero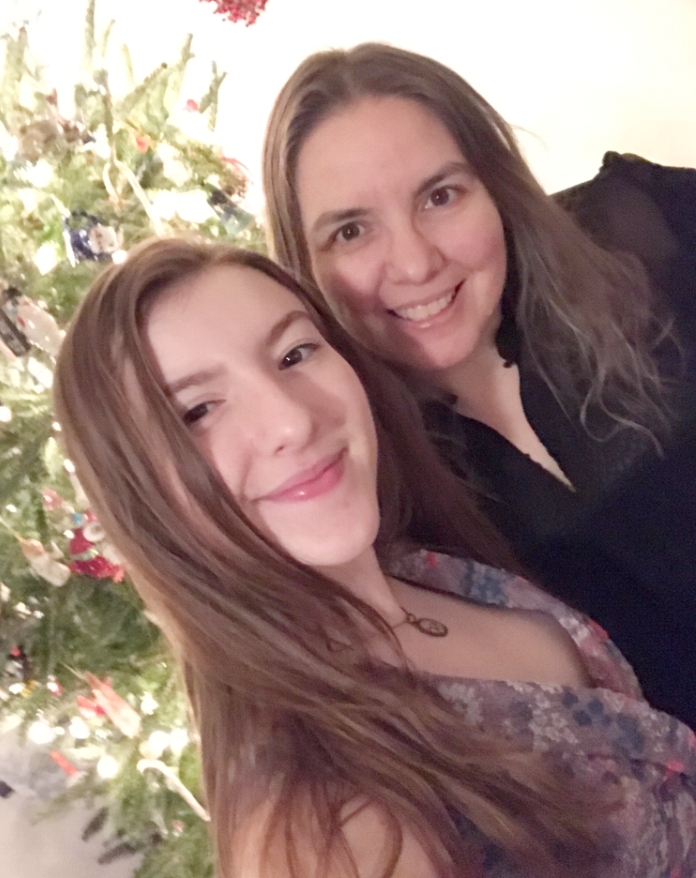 Karen Cicero is a senior editor at Parents magazine, where she has worked since 2007. She oversees the magazine's new "Pack This Lunch" column, as well as nutrition feature stories. She also heads up the magazine's coverage of children's books and family travel. (All the fun stuff!)
She has won numerous National Health Information Awards, including one for a three-part "Veggie Challenge" series. She also regularly contributes articles to parents.com. Karen lives in Bethlehem, PA, with her husband and daughter. You can follow Karen on Instagram or Twitter.
---
We Love Our Sponsors
A huge thank you to Raddish Kids for sponsoring this week's episode of Didn't I Just Feed You.
Even kids who don't love to eat, love to cook. And it's no wonder: The kitchen is a fantastic place for kids to flex their independence and learn in a real-life way. Plus, it cultivates healthier and more adventurous eating habits, which we parents like too! That's why we're such HUGE fans of our sponsor Raddish Kids, a cooking kit for kids ages 2- to 14-years-old that sends illustrated recipe guides, activities, conversation cards, a patch, and even a kitchen tool to your doorstep every month.
And by the way, we know first-hand that Raddish kits work for such a wide range of ages because we've used them with our own kids who range in age from 4- to nearly 12-years-old — and they ALL love them. In fact, the 12-year-old insists on using the kits all on his own, and hey, no complaints here. Life skills in the making!
This holiday season, give the gift of bringing a family together in the kitchen to experience the fun of taking risks, getting creative, and maybe even making a few mistakes before enjoying a delicious, well-earned meal together.
To learn more about how Raddish subscriptions work, what's included, and pricing options, go to RaddishKids.com
---
What's On OUR Wish List!
This week, we put a twist on What We're Digging. Meghan shared something that's on her holiday wish list: a milk frother!
As you may remember from episode 9 (Looking for Picky Eater Help? You Won't Find It In a Recipe! with Melissa d'Arabian), Meghan's fallen in love with a new brand of matcha tea brand that's saving her afternoons without causing jitters or anxiety. And what's matcha without some frothy milk (or should we say mylk)?
Do you have a favorite to suggest? Join our Facebook Listeners Group and tell her so she can make requests in time for Christmas.
PS: Stacie loves her Breville milk frother, but can't lie that it's totally overkill. Her husband bought it and she's still unclear why he upgraded when the one they had before was just fine.
Stacie mentioned her pizza stone this week and, though it's not on her wish list (because she owns one already), she thinks that it should be on yours. Meghan agreed and you need to listen because, man, they got into the many reasons why you should own one if you don't already.
And if you think you don't have room to store one, Meghan shared the different benefits of a pizza steel, to which she has recently switched. A major one is that they are thinner and easier to store in smaller kitchens. In fact, she is able to have two of them, this one as well.
Whichever you go with, a stone or a steel, let's just say that this kitchen tool is NOT just for folks who want to make pizza. It does so much more!