"You like potato and I like potahto. You like tomato and I like tomahto. Let's call the whole thing off! But oh, if we call the whole thing off, then we must part. And oh, if we ever part, then that might break my heart!"
Gershwin and Gershwin weren't talking about sugar, but we are. Because whether you're using honey or maple syrup, granulated white sugar or turbinado, it's kind of all the same to your body. Or is it? In the last of our three-part series on the sweet stuff, we call on baking expert, television host, and cookbook author Shauna Sever to find out if natural and alternative sweeteners are better for our bodies. And most importantly, to learn more about how to use them effectively to keep sweets in our life smartly.
The Same to our Bodies, but not to our Taste Buds
It turns out that Shauna is a woman after our own hearts. Like Stacie and Meghan, she is, first and foremost, a recipe developer and taste chaser. Her book, Real Sweet, is an exploration of how natural sugars can be used to make treats more delicious, not necessarily more healthy or even less caloric (which, by the way, doesn't necessarily make something more healthy). That said, between the three of us, we can get a few basics out of the way.
First, Stacie would like to share something that a nutritionist once told her. She mentioned this in the first episode on sugar where we asked Is Sugar Really That Bad? but it bears repeating: Once in your body, sugar is sugar is sugar. If you're trying to cut down, use whatever sweetener will work to achieve the taste you want with the least amount possible. And Shauna talks about how to substitute sweeteners effectively in baking in this week's episodes, which is super helpful.
Another point is something that Shauna brings up in her book Real Sweet: Raw sugarcane is one of the most nutrient-dense plants on Earth, packed with vitamins A and C, lots of B vitamins, iron, calcium, magnesium, and antioxidants. Of course, the more refined sugarcane becomes, the less of that good stuff it retains and the more it takes on its classic white sugar sweetness.
But all this goes to say that before we start demonizing sugar, if we're mindful about how much we take in — a big part of last week's conversation — and, whenever possible, use sugars in their most natural forms, we're doing better. And better is great. Because who really wants to call the whole thing off?
Not us.
Shauna Sever: Tips From The Master
Shauna Sever is a cookbook author, baking blogger, television and radio contributor, and mom of two. Her easy, fun, and accessible approach is the hallmark of all three of Shauna's cookbooks, Real Sweet, Marshmallow Madness! and Pure Vanilla. Shauna also writes an award-winning baking blog, has earned a 2017 IACP nomination for her work as a monthly contributor to NPR's beloved food radio show The Splendid Table, and has contributed expert baking tips featured on the TODAY Show, Food Network, Home and Family, O Magazine, USA Weekend, Family Circle, Woman's World, Fine Cooking, and more. Also, her Instagram, which you should follow stat, is gorgeous and chock full of great tips too.
So, yea, she's a badass. And she shared some super helpful tips with us, perfectly timed for Halloween, which of course leads right into the holiday baking season.
In This Week's Episode, You'll Find Out:
why Shauna does not bake with Stevia or agave syrup (it's not why you may think!)

how to substitute natural sugars for white sugar while baking

how Shauna uses spices to enhance sweetness or keep from adding more sugar

where she buys spices and other baking supplies (again, not where you might expect!)

all about date paste, why Shauna likes it, and how she uses it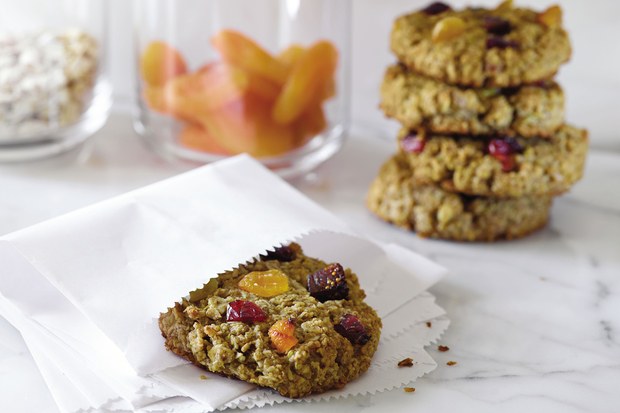 And more… including the Breakfast Cookies from her book Real Sweet. Both recipes are favorites from the book.
---
What We're Digging
After her home renovation, Stacie rearranged her small appliances and has fallen back in love with her food processor. She's slicing, dicing, and meal prepping hard with the help of her old school Cuisinart which, believe it or not, is what she's digging this week.
And that's got us wondering: Do you have a kitchen appliance you love and would recommend to friends? Hop on over to our private Facebook Listeners group and leave your suggestions!
Meghan takes it outside the kitchen this week with her new favorite work out class: Bounce Aerobics! Yup, she's hopping on a mini-trampoline a couple of days every week to relieve stress and come home a nicer parent.
Okay and mayyyyybbbbee she's trying her best to live life like Busy Phillips.
---
Try This At Home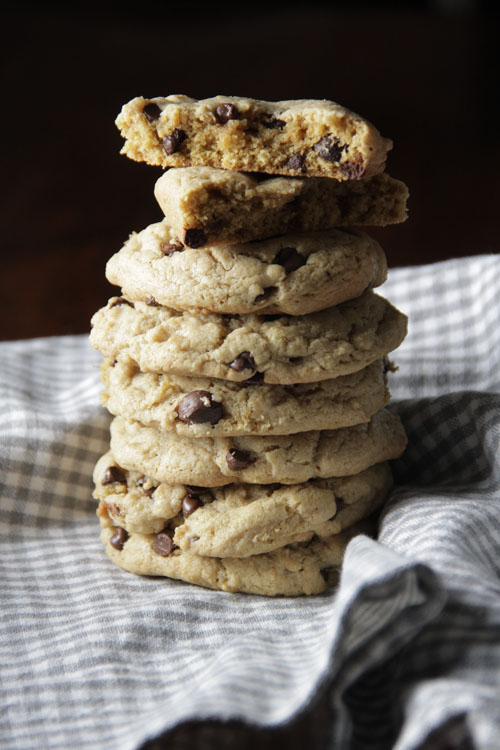 This week's Try This At Home comes straight from our guest, Shauna, who wants you to give dark muscovado sugar a try.
If you've never worked with the stuff, you're in for a mega treat! It's much like brown sugar, but less processed, so more nutrient-dense and flavorful, both thanks to a higher molasses content.
It's an easy 1:1 swap for dark brown sugar, or light brown sugar for that much. And when you use it, it will give your baked goods a flavor that will make you think, "Oh, THIS is what it was supposed to taste like all along." Like even just chocolate chip cookies.
In fact, Shauna and Meghan talked about how beginners should start there: Buy some and use your new dark muscovado sugar to bake a batch of your favorite chocolate chip cookies and be prepared for your mind to be blown.