If you think the Mediterranean diet is a Diet (with a capital D), you'd be wrong. At least according to Sheela Prakash. Despite being a dietician (as well as a professional recipe developer), Sheela explains that the Mediterranean way of eating is a way of life that includes a little of everything. Her book "Mediterranean Every Day" is a testament to that.
This post contains affiliate links, we may make a small percentage on products we recommend.
Not a Diet, But a Way of Life
Touted for being among the healthiest ways of eating in the world, the Mediterranean diet has become a staple suggestion from health and wellness experts of all kinds. But this week's guest, Sheela Prakash, has a different point of view on the Mediterranean diet.
In her new book, Mediterranean Every Day: Simple, Inspired Recipes for Feel-Good Food, Sheela shares her favorite Mediterranean recipes as a way of life. These are foods you can eat every day forever, just because they are delicious and well balanced. And yes, dessert is included.
Here are the links mentioned in our conversation:
---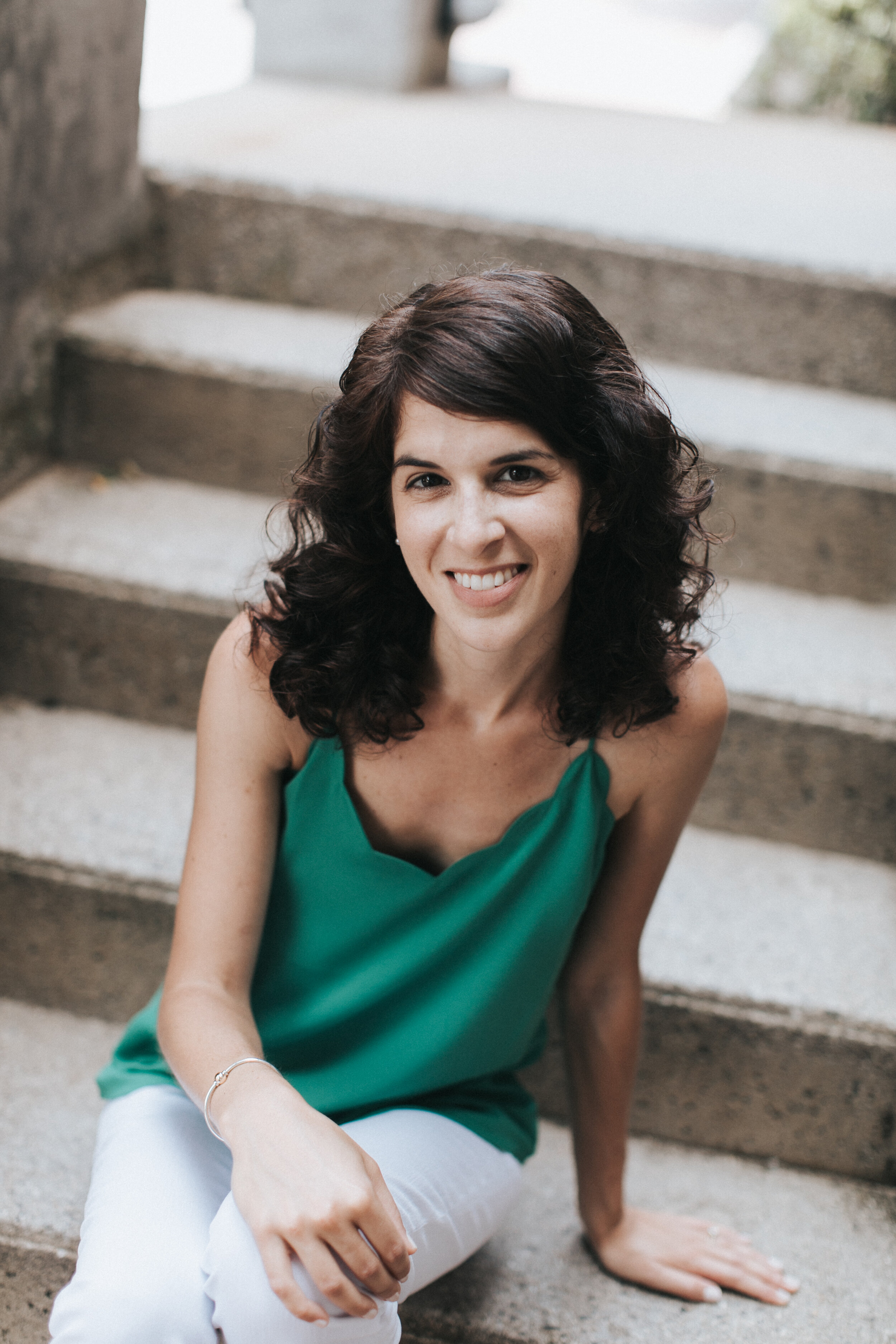 About Our Guest: Sheela Prakash
Sheela Prakash is a food and wine writer and recipe developer, as well as a registered dietitian. A self-taught cook, Sheela fell in love with the flavors and style of the Mediterranean after living and studying in Florence, and later completing a summer farm internship at Tenuta di Spannocchia, just outside of Siena, Tuscany. She is a graduate of New York University's Department of Nutrition and Food Studies and obtained a master's degree in Food Culture & Communications at the Slow Food-founded Università degli Studi di Scienze Gastronomiche (University of Gastronomic Sciences) in Northern Italy. In addition, Sheela holds Level 2 and Level 3 Awards in Wines from the Wine & Spirit Education Trust (WSET).
A longtime editor at Kitchn, Sheela's writing and recipes can be found in numerous publications, including Food52, Epicurious, Serious Eats, Tasting Table, The Splendid Table, Simply Recipes, Culture Cheese Magazine, Clean Plates, and Slow Food USA.
---
Get Social With Us
Be sure to join our private Listener's Group on Facebook (our favorite cocktail is WHISKEY — you'll understand when you try to join). This week, we're going to be sharing recipes that help us get our Mediterranean cooking on!
And of course, don't forget to sign up for our newsletter to make sure you don't miss a thing.
You can also find us at @didntijustfeed you on Instagram, Facebook, and Pinterest. And if you happen to love us as much as we love you (because y'all are very real), you can find Meghan as @meghan_splawn and Stacie as @staciebillis on Instagram.
---
Other DIJFY Episodes You'll Love
If you loved this episode, we think you'll also love these past episode. Binge listen, activate!
---
We Love Our Sponsors!
Whether you're packing lunch to go, prepping lunch for an easy remote or home school break, or both, Cabot has convenient and totally delicious options, from shredded, to blocks, to pre-cut. Cabot makes it easy to get award-winning taste however you need it at conventional market prices.
Our favorites include:
PEPPERJACK! This comes in a block and also in cracker cuts, which both of our families are obsessed with. It's perfect for snack time, lunchboxes, and the best dinner quesadillas ever.
TUSCAN CHEDDAR! The easiest and most affordable "fancy" cheese ever, this is perfect for a socially distanced hang with friends or snack board dinner.
MAC AND CHEESE SHREDDED CHEESE! A combo of Cabot's Alpine and Sharp Cheddar, this is the perfect shortcut to a gourmet-tasting mac and cheese night.
SERIOUSLY SHARP CHEDDAR! You can never go wrong with this widely available classic. Cabot's Seriously Sharp Cheddar packs an award-winning flavor punch without requiring you to shell out gourmet cheese prices. It's seriously delicious and seriously all-purpose too.
---
Bada Bean Bada Boom are DELICIOUS high-protein snacks made of roasted broad beans, though you'd never know it. The 13 flavors are far from tasting like nutritious beans and, instead, serve up 7 grams of protein and 5 grams of fiber in tasty flavors like Zesty Ranch, Everything Bagel, Nacho Cheese, Sweet Cinnamon and more.
We promise our kids are as obsessed as we are! If you're curious to know whether you and yours will love these super crunchy snacks as much as we do, give them a try and get $10 off any order $50 or more at BadaBeanSnacks.com/didntijustfeedyou.
---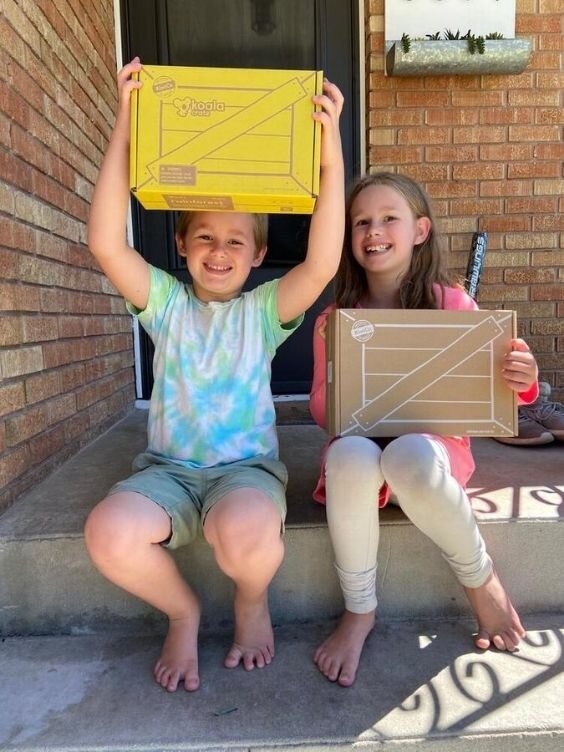 This school year, we're looking for innovate ways to keep the kids happy and engaged at home — especially with sports and after school activities up in the air or cancelled! Which is why we're thrilled to keep at it with our KiwiCo crates.
KiwiCo creates super cool, hands-on art and science projects that kids from preschool to teens can do from home on their own. Each KiwiCo box is delivered monthly and comes with ALL the supplies needed for that month's project.
If you're also looking for ways to make STEAM activities fun for home (and, shhhh, get some time for yourself while the kids keep busy doing something educational), go to kiwico.com/didntijustfeedyou.
You'll get your first month free on select crates!
---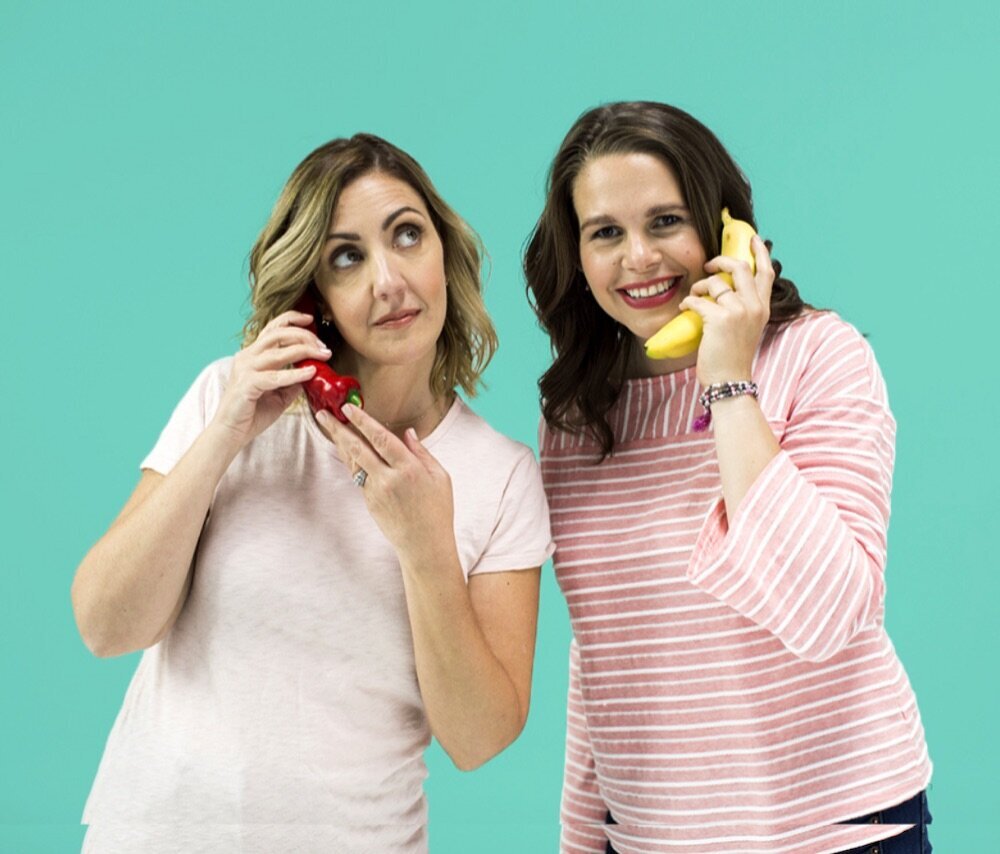 Oh, Hi! Leave us a Voicemail
Did you know that you can call us? From your device? Like, RIGHT NOW!
It's true. Click here, hit start recording, and tell us what's on your mind. We think you can imagine what our inbox looks like (right?): voicemail is the way to go to share your thoughts, ideas, and even just your happy hellos.