We're not alarmists and we loathe using fear tactics, but here's a cold, hard fact: we are consuming three times too much sugar. For kids, that means taking in about 64 lbs a year. While an excess of sugary foods and drinks is part of the problem, the real challenge is hidden sugar. In this episode, guest Jennifer Tyler Lee busts sugar myths, hones in on what matters (and what doesn't) when it comes to managing sugar, and gives tips for reducing sugar in our cooking without giving up the foods or flavors we love.
Subscribe to our newsletter where we'll share TWO bonus recipes from Half the Sugar.
This post contains affiliate links, we may make a small percentage on products we recommend.
Eating with Your Eyes Wide Open
Listen: We're not alarmists and we loathe the use of fear tactics. But here's a cold, hard fact: we are consuming three times too much sugar. For kids, that means taking in their weight in added sugar, about 64 lbs, every year.
You might think that sweets are the culprit, but when we eat them, we're aware that we're consuming sugar (if more than an ideal amount). The challenge is being aware of the surprising amount of hidden sugar in foods like sauces and dressings, yogurts and breads.
So the real hard part is making food choices with our eyes wide open.
In this episode, guest Jennifer Tyler Lee shares tips, tools, and of course, recipes, to help us better understand sugar (including sugar substitutes) and reduce it in our diets without giving up the foods and flavors we love.
Links from this week's episode include:
---
About Our Guest: Jennifer Tyler Lee
Jennifer Tyler Lee is an award-winning author, game creator, self-trained home cook, and healthy eating advocate who earned her certificate in Nutrition and Healthy Living from Cornell University. Her innovative and delicious low-sugar recipes show that quitting sugar doesn't mean giving up the foods you love—the trick is to sweeten them naturally with fruits and vegetables instead of added sugar.
Jennifer's first book, The 52 New Foods Challenge, was nominated for an IACP Cookbook Award. Her nutrition game, Crunch a Color®: The Healthy Eating Game, was named one of Dr. Toy's "10 Best" Children's Products and received the Parent- Tested Parent-Approved seal of approval. Jennifer's easy, healthy recipes have been spotlighted by Jessica Alba, Jamie Oliver, Michael Pollan, Oprah, Williams-Sonoma, Pottery Barn Kids, Whole Foods, Parents Magazine, and US Weekly, among many others. She shares her recipes each week at www.52newfoods.com.
---
---
Talk Back to Us!
There are tons of ways for us to stay in touch. The most fun way is for you to join our private listener's group on Facebook (the answer to the gatekeeper question: WHISKEY). We'd also love to see you on Instagram, where we share tips, recipes, and other fun stuff that you can't find anywhere else in the DIJFY universe.
And most excitingly, subscribe to our brand new newsletter. We'll be sharing bonus content and more with our subscribers weekly.
And of course, if you just can't get enough of us, find Meghan as @meghan_splawn and Stacie as @staciebillis on their personal Instagram accounts.
---
---
Cheese Me, Please
You know how you can avoid eating too much sugar? By eating more cheese! If you feel this sentiment as hard as we do, it's time to grab your Cheese Me tote!
Enough said.
---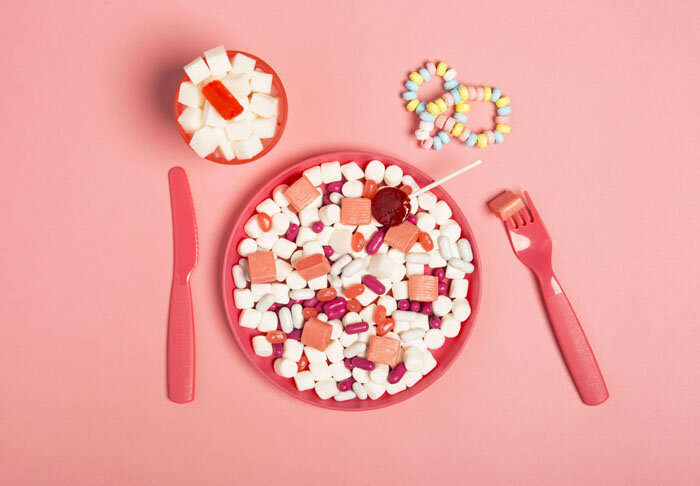 Other DIJFY Episodes You'll Love
---
What's the first step towards becoming more empathetic? Listening. Every week on As Me with Sinéad, Academic, TED alum, fashion enthusiast, and advocate Sinéad Burke leads candid conversations with diverse, notable guests who explain what it's like to be them. They challenge us to confront our biases, deepen our humanity, and feel empowered to impact and change the world around us. Subscribe now wherever you get your podcasts.